Up to 12 months FREE POS software*
Exclusive limited-time offer when you opt for PayFacto payment solution.
Sign up by November 30, 2022
POS for today's restaurateurs.
Future-proof your business by upgrading to the newest Maitre'D interface and features.
Your traditional Maitre'D software versions 7.05 is no longer eligible for technical support and upgrades. So now's the time to upgrade.
Get your restaurant software (SaaS) right now & start optimizing your operations.
Get up to speed in no time and enjoy an easy and seamless upgrade to the new software.
*Exclusive limited-time offer when you opt for PayFacto payment solution
- Up to 12 months FREE POS software (bundled with payment solution)
- Starting at $79/month thereafter
- With a 3 years contract
The new platform that puts time on your side.
If there's one constant in the restaurant business, it's change. You've certainly experienced lots of that lately, demonstrating how restaurateurs like you need efficient tools to stay ahead of the game.
Restaurant software is the future, and that future is now. "Software as a service" (SaaS) is becoming the viable choice for versatile software solutions and data analysis tools that help you do more with less - less staff, less time, less trouble.
Here's what you get with Maitre'D
All-in-one restaurant POS system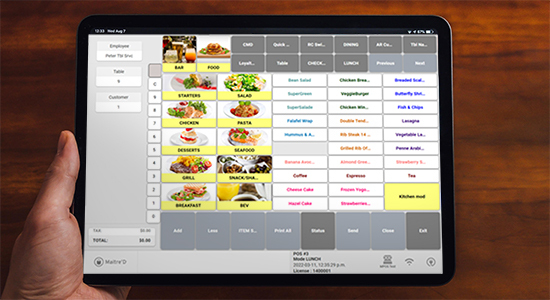 Seamless integration
Easy and stress-free update to the new software version.
New and improved interface
For a quicker, simpler, more precise user experience.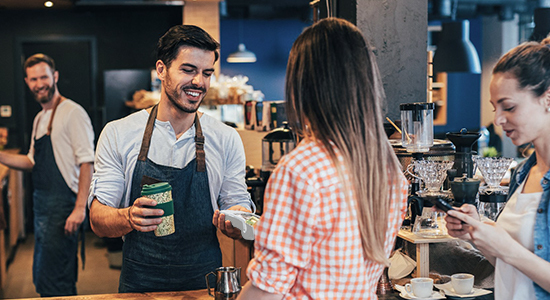 Integrated payment solution
With next day funding and real-time reporting.
Integrated credit card processing: Which takes revenue generated from credit card processing and reinvests it into your core POS system, putting money towards continuously improving your POS, loyalty, reporting, CRM and ordering technology.
Integrated payment processing tied directly to your point-of-sale system: Creates value for your business by helping you optimize your operations.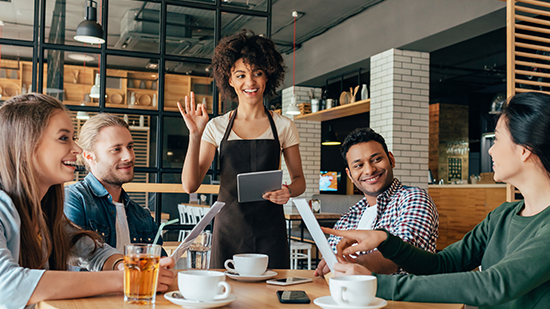 "Order at the Table" feature for waitstaff
Allowing your staff to place orders directly from the table on the restaurant's mobile devices, saving them the time and steps of having to re-enter the order in the system.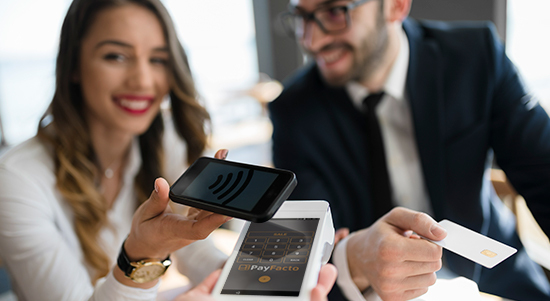 "Order & Pay at the Table" feature for waitstaff
A 2-in-1 solution allowing your staff to place orders, produce bills & receive payment directly from the table, avoiding needless running around to go get the terminal for every transaction (feature available on PAX A920 devices). Available soon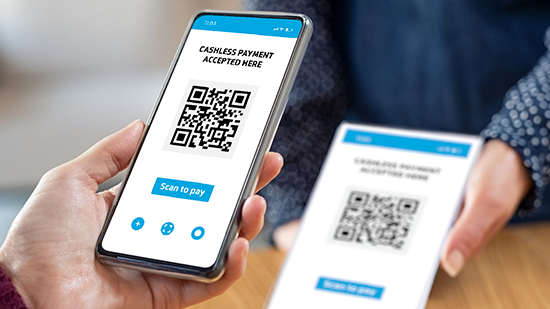 Contactless mobile payments for clients
Offering guests the convenience of paying directly via a QR code on their bill, so they don't have to wait for a server to bring a payment terminal.
Contactless mobile ordering and payment for clients: Offering guests the convenience of accessing full digital menus, ordering and paying from their smartphones via a QR code at their table - the ultimate time-saving experience for clients, which translates to faster turnover for you (coming later in 2022).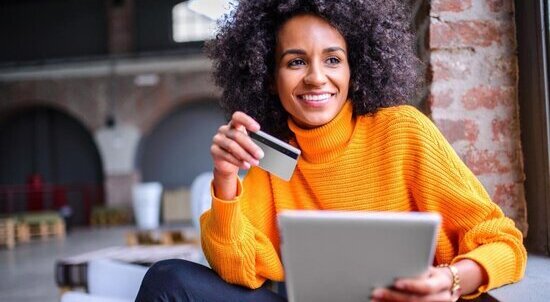 NEW online ordering for clients
Our own proprietary online ordering platform allowing you to keep all your valuable customer data and allowing customers to order and pay in the comfort of their own homes.
Upcoming feature options
With Skip the Dishes, UbertEats & DoorDash Drive integrations (launching fall 2022)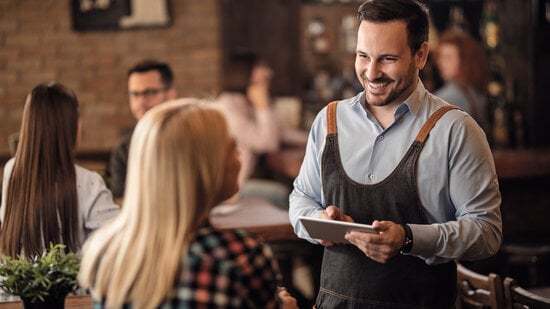 A win-win-win for restaurateurs, staff and customers
Restaurateurs need to embrace better, smarter, more efficient technology to deal with staffing & retention challenges and prosper in the new competitive landscape.
Staff need new tools to help them optimize their time and resources, and make their jobs less frustrating and more fulfilling.
Clients are already on board with automated, contactless ordering and paying methods, citing safety and cleanliness as key drivers

†
†Source: Mastercard survey in which 79% of respondents worldwide stated they're now using contactless payment.
Contact us for more information
Ask for more details about
new Maitre'D
© Payfacto, 2023. All rights reserved.