Pricing Information on Maitre'D POS
Choose the ideal plan for your business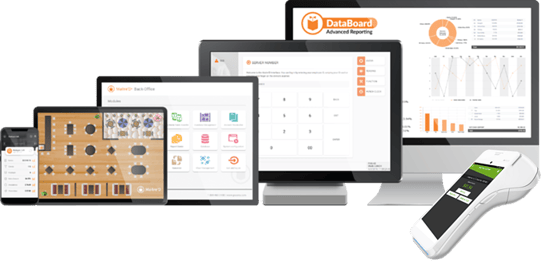 Maitre'D POS & Payment Bundle
This POS & PAY bundle includes:
1 license for Maitre'D POS
Time & Attendance
Backoffice
Delivery
Inventory (basic)
Floor Plan
Software updates
Cloud Backup
PayFacto QR Payment
Support MON-FRI 8 am to 10 pm
PayFacto integrated payment solution**
Price starts at $99 per month*

Enhance your plan with these additional features:
Additional POS
Accounts receivable
Accounting interface
3rd party Inventory control
Optical reader / Scale integration
Liquor control integration
PayFacto Web Ordering Website
PayFacto Web Ordering mobile Application
PayFaco Kiosk
Kitchen Display System (KDS)
Corporate module
Hotel integration
3rd party Online ordering integration
3rd party Contactless dining integration
Booking integration
3rd party QR payement
Gift/Loyalty integration
3rd party API acces
Payroll integration


Price starting at $19 per month*
*Prices are in US dollars.
**Payment solution provided by PayFacto Merchant Services.
PayFacto Merchant Services details:
Interchange surcharge
Visa/Mastercard 0.30%
$0.05 per transaction
Card processing rates apply
Terminal leasing from $25 per month
Conditions:
Prices based on a 3-year contract for payment services.

Some features may not be available in your region.

Prices are valid from June 1st, 2022 until May 31st, 2023.

© Payfacto, 2023. All rights reserved.