Veloce POS
A powerful, flexible and mobile full-feature POS built especially for restaurants and bars. Use it on any device, anywhere.

Complete mobile functionalities for an amazing guest experience
The Veloce POS is a powerful, reliable and flexible solution built for full-service restaurants, quick-service restaurants, bars and more. The Veloce POS is customizable and adapts to your needs and customer expectations. Seamlessly integrated with PayFacto payments, our POS offers complete mobile functionalities to deliver an amazing guest experience. Add features to your point-of-sale as your business grows. We've been refining our POS over the last 25 years; we know what restaurant owners need.
Veloce, our truly flexible point-of-sale
Take orders and payments anywhere
On a smartphone, tablet, Android payment terminal, POS station, serve your customers everywhere.
Improve the efficiency of your staff
Easy to set up, simple to use, and mobile. Everything to keep your staff happy.
Manage everything from everywhere
Inventory, labour or table management, reports, access all functionalities from any device.
Main benefits
Increase your restaurant's efficiency with a quick and easy-to-use POS
Use your POS on any device and serve customers wherever they are
Minimize staff training time with an intuitive and user-friendly interface
Manage all aspects of your restaurant from your POS system, from any device
Scale up easily with our SaaS model
Integrate easily to third party applications with Cloud APIs
Simplify menu management with integrated multi-locations features
Increase your revenue with eCommerce features such as online ordering, delivery solutions, order at the table, and contactless dining solutions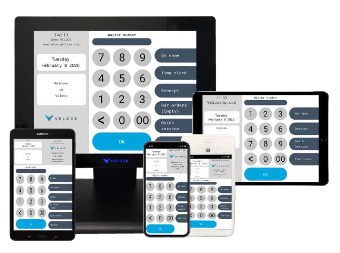 Key features
Full-feature POS available on a handheld payment device
Integrated payment processing with PayFacto's EMV-certified and PCI-compliant payment solutions
Labour management allowing you to plan work schedules to optimize rush hour periods
Real-time inventory management
Table management allowing you to control the floor plan at any moment in time
Integrated kitchen display and liquor control systems
Customized alerts and reports sent automatically by email or sms (cloud)
Integrated and automated backup and restore for daily data protection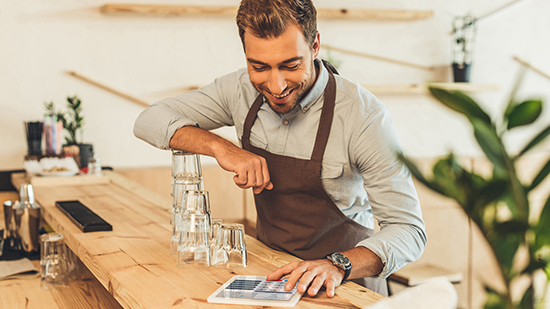 Add-on functionalities
Add everything you need to run your restaurant, bar or hotel. These integrate seamlessly with the Veloce POS.
Veloce Cloud Analytics
Integration with accounting systems
Integration with payroll systems
Integration with hotel systems
Loyalty management
Online reservations
*Some features or services may not be available in your region.
*Payment processing is powered by Valitor in UK.
© Payfacto, 2023. All rights reserved.