Contactless Dining Solutions
Minimize social contact between your staff and your customers and improve customer experience, enable social distancing and help reduce the spread of COVID-19.
Integrated technology solutions for a friendly, welcoming and safe customer experience.
Restaurant guests have changed the way they eat, how they eat, and where they eat. They expect to get their food fast, no waiting. They also want options for delivery, take-out, or dining in the restaurant. Meet the evolving customers preferences with new restaurant technologies. Run your business more efficiently and keep doing what you love - create exceptional dining experiences and delight your customers.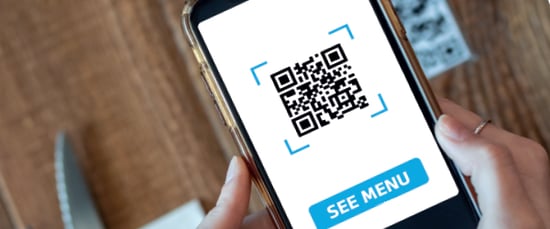 QR Code Menu Browsing
Offer your customers to scan a QR code and view your restaurant's menu on their device, eliminating all handling of paper menus. In addition, this allows you to easily gather your customer's information for traceability once the QR code is scanned.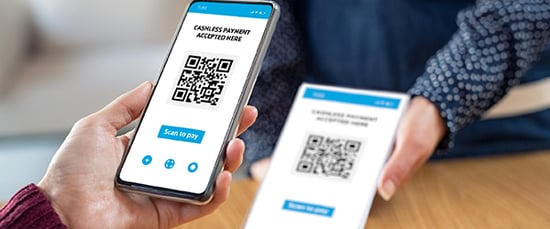 Contactless Payments at the Table
Whether your guests received their bill following the QR code menu scan or by placing their order through the online menu app, they can settle their bill directly at the table from their device, including tips. Give them the choice of paying with Google Pay, Apple Pay, debit or credit card as soon as their bill is available on their device. They can split the bill or pay in full. Increase average order size and free up tables quicker.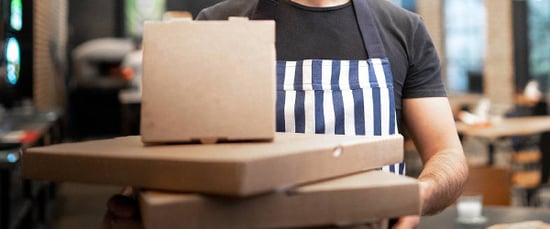 Online Ordering, Delivery and Pick-Up
Reduce social contact by accepting orders, payments and tips online or by telephone and offering your customers a choice of delivery or pick-up. Have access to all your online orders in one place, on your laptop, tablet or mobile phone.
Contactless dining solutions and online ordering solutions are provided by our partners

All solutions are integrated with our point of sales systems

*Some features may not be available in your region. Ask your sales representative.
Get a demo of our solutions
© Payfacto, 2023. All rights reserved.